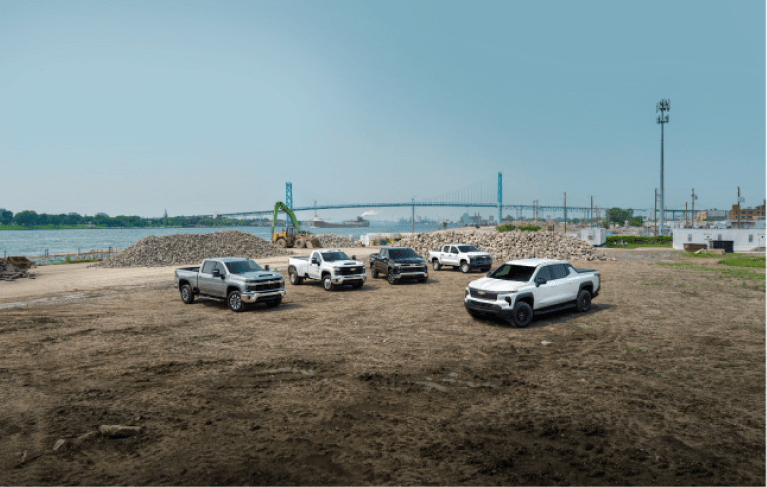 Certified Pre-Owned
Get a pre-owned vehicle that's inspected and warrantied.
Get Approved
Apply online using our quick credit application to get started.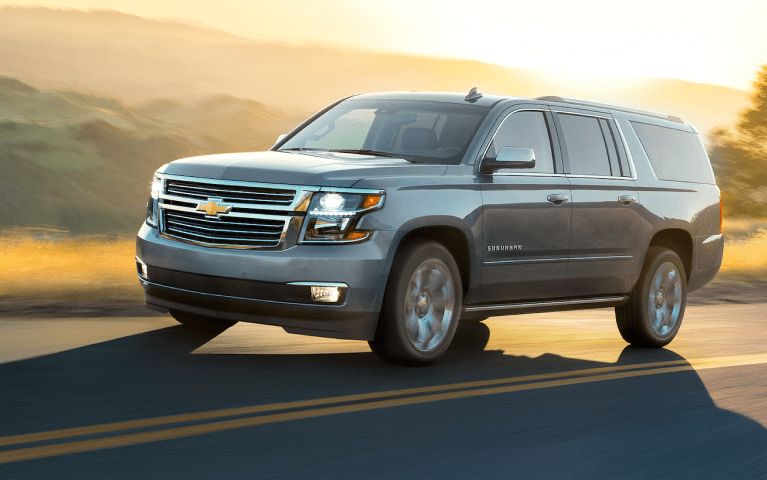 Value Trade-In
Get an online quote from for your pre-owned vehicle.

Welcome to Ryan Chevrolet
CUSTOMER SATISFACTION IS #1
Since 1973, Ryan Chevrolet of Minot has been proudly serving the people of Minot and the surrounding area as your Chevy dealer. The auto industry has changed a lot over the last five decades, as has the way that you can shop for a car, but what has not changed is our commitment to providing the highest level of customer service possible. We offer excellent service at the dealership and tons of programs that support our local community, from giving supplies to teachers and students to supporting Breast Cancer Awareness programs and other local charities and services. Providing the best service for our customers and community at large is the cornerstone of everything we do here at Ryan Chevrolet of Minot and why we push ourselves to work harder and go beyond.
The Best New Chevy Models
One of the things we love about the modern Chevy lineup is that it truly has something for everyone. Chevy offers such a diverse selection of models, including powerful sports cars, family-friendly sedans, and SUVs in a wide range of sizes, that it is easy to get exactly what you need. And if you are one of our many customers who rely on hard-working trucks to get through the week and enjoy your time off, Chevy pickups are some of the most powerful and sophisticated on the market, with fantastic options for work, play, and everything in between.
Terrific Pre-Owned Vehicles
We understand the challenges that our neighbors throughout North Dakota face these days, which can include needing to look for a budget-friendly option when shopping for a vehicle. That is why we work so hard to maintain a fantastic selection of pre-owned cars, trucks, and SUVs for you to choose from. Not only can you find affordable used Chevys in our inventory, but we also have plenty of models from other popular brands. We make sure that these vehicles are all in excellent condition and review our pricing every day to offer you the best deals anywhere.
Financing That Works for You
Although most people might not consider the financing process to be the most enjoyable aspect of shopping for a car, it is very important. With one of our financing experts by your side, you will be able to figure out financing without any of the stress or hassle you might be worried about. We will work hard to help you find the right financing solution to meet your needs so that you can get the vehicle you want with payments that fit your budget. No matter what your credit situation looks like, we want to see you get a great deal and drive away in a vehicle you will love for many years to come.
Service on Your Schedule
The best way to get the most from your vehicle is to take proper care of it, and the best way to take care of it is to trust our certified service technicians and professionals to provide your car with the maintenance it needs. Our service center and parts departments are open six days a week with flexible hours that make it easy for you to come to us around your busy schedule. We also offer free tire rotations for the life of the tires when you buy from us, and we have valet service for our service customers. We will treat your vehicle just like it was our own and get the work done on it as quickly as possible so you can get back on the road.
Experience the Ryan Chevrolet of Minot Difference
Since 1973, Ryan Chevrolet of Minot has built a reputation for offering the best customer service, fantastic vehicles, and strong community involvement. This legacy of care and integrity is absolutely priceless to us, and we work hard to maintain it by living up to the high standards set by James Ryan himself. You deserve to shop with people who will show you respect, honesty, and a friendly smile that lets you know how happy we are to work with you. Call, contact us online, or come visit us today to learn more, and we will help you find a vehicle you will love for many miles ahead.
Our Reviews
Excellent Service! Great Experience :)
If I could give them more than 5 stars, I would! My husband & I are from FL & it was our 1st day visiting family in Minot. We discovered my car key fob was broken where you push on it to unlock the car doors, so I called them for assistance. After answering their questions they informed me they had one that would work, so we drove over. Zebulon made us a key plus programmed the new fob so it would also match the other fob & key I have at home. One of the other parts Dept employees said to us, "Doesn't your key also unlock the door?"! Both my husband & I looked sheepishly at each other & burst out laughing in embarrassment, as we were so stressed out about the key fob being broken that it NEVER dawned on us to open the car that way, as I've always used the fob for the 6 years I've owned it! After having just driven 2,300 in 4 days & looking forward to enjoying family time, when we met them for lunch 15 minutes later we were the laughing stock of the table!
Everyone from sales, finance to service has been great
Big, big, big thanks to Ryan Chevrolet! We didn't even know we had any warranty left on our 2017 Buick Encore! Big thanks to Josh at the service desk! I am planning to buy an F-250 in the next year but I will definitely give Ryan Chevrolet the opportunity to change my mind when the time comes!
An excellent service experience. Had a wonderful service writer, Kacey!
Josh was fabulous. He took a stressed and anxiety-filled customer and helped me to calmly find my car and drive it away!! The very best!
My husband and I recently bought a Traverse at Ryan Chevy. Nick Bakke was our salesman and he did a fantastic job!!! He was down to earth, friendly and no where near pushy as most salesman can be. We will definitely reach out to him in the future.
GOOD customer service is a MUST and Ryan Chevrolet nailed it!!!
I purchased a car from Ryan Chevrolet and I absolutely love it! My car salesman was Josh. He was so helpful and was very patient and well organized! I will definitely recommend purchasing a car from Ryan Chevrolet!
Everything was great, they did an excellent job on my Yukon. The only thing that was a little irritating was they said my Yukon would be ready by Tuesday but in fact was not ready until Thursday. However, they made up for it by completing work that they said I would need to wait another 2 weeks for, due to the part not being in stock, apparently the part came in on Wednesday so now I don't have to wait an extra 2 weeks :)
Kacey was extremely welcoming and helpful when it came to my oil change appointment. She was informative and even helped break down the cost on further tires. Super employee!
Everything was great as always!
Nice customer waiting lounge for your convenience while you are having your vehicle serviced.
Car shopping typically is not a pleasant experience. However Nick Bakke changed the game. He was attentive to the must haves I wanted in my next car. Nick went above and beyond researching to find me and my family the car we were searching for. If you're in the market for a car don't hesitate to contact Nick Bakke
Customer service was great! Everyone was courteous and friendly.
We recently purchased our 4th vehicle from Ryan and will continue to do business with them. We prefer to work with Mike and look forward to our next car in 2022.
I traded in a C7 corvette for a 2019 Silverado, sold the Silverado back to them. Then just purchased a C8 corvette. All good experiences and look forward to purchasing a 2023 C8 Z06 from them. Great group of folks
Great work! Fast and Friendly service.
I want to thank Janelle and Seth for their great service I came in with 2 vehicles to trade in and within 3 hours I was in a new one Thanks for making my trading experience so delightful I had my 2017 for about 3 weeks and it had a shutter in it contacted Janelle and she got me in the next morning for a diagnosis and repairs were done the following business day before noon with no charge Thank you again for the wonderful service and working with me on my tight schedule
I found the vehicle I wanted on CarGurus for a great deal at Ryan Chevrolet. I am in Washington and had never purchased a car without seeing it, but Stephanie Wright was very helpful and even after paying for Amerifreight to transport the car, I saved a ton and have no regrets.
Janelle Butler was extremely helpful
Always kind, knowledgeable and accommodating. I will continue to use Ryan as our primary dealer and service
My family and I needed a bigger vehicle but needed to stay within a budget. Bobby Stokes was our salesman and did an excellent job finding both a bigger car and for the right price. The process was smooth and easy. He is a brilliant salesman and kept us laughing, as you know the buying process can be long. He was super accommodating and made sure we had all the information we needed to feel comfortable buying. There was no pressure and hassle. The experience was different than all others before. We will be back!
Get Directions To Our Dealership