Let Ryan Chevrolet of Minot Help With Financing
Open Today!

Sales:

9am-6pm

| Call us at: 701-510-0061
When shopping for a car, we know that most people do not particularly look forward to the financing process––it can be the source of a lot of stress and worry for many of our customers when they first come to us. But it does not have to be this way! When you have one of our financing experts working with you, everything becomes simpler and more streamlined. You do not have to figure out how to pay for your next vehicle all by yourself; let the team here at Ryan Chevrolet of Minot take the stress and anxiety out of the financing process.
We Can Help Find the Best Terms
With one of our financing experts by your side, it is easy to find the best terms whether you are looking for a loan or a lease for a new vehicle. We will listen to you, answer all of your questions, and work hard to find the right financing solution to meet your needs no matter what your situation looks like. We give you the freedom to figure out as much as you want on your own using the tools on our website while still having a fantastic team of people ready to work alongside you. That is the benefit of choosing a dealership that is committed to always putting your needs first.
It Is Easy to Get Started Right Now
The first thing you should know about how easy financing can be is that you can get started right now from the comfort of your own home (or office). With our simple online form, you can apply for financing here on our website and get the ball rolling without dealing with a bunch of paperwork. This process is quick, simple, completely free of charge, and there is absolutely no obligation on your part if you apply for auto financing––you are not committing to anything. This gives you a real sense of what your situation looks like and some of the financing options that are available to you before you visit our dealership.
Value Your Trade-In
If you have a vehicle that you want to use as a trade-in, then it is important to have a realistic sense of what it is worth. The worth of a car can vary widely depending on a number of different factors, so you always want to know your vehicle's trade-in value. With our simple trade-in value tool, you can quickly fill out a form on our website, and we will help you determine what your trade-in is worth. This makes it easier to make other decisions about what kind of models you are interested in and whether a new or used vehicle might best fit your budget.
When you are figuring out financing for your next vehicle, it is important to take a big-picture approach and consider all of your options, so knowing the value of your trade-in is vital. Even if you are not looking to trade in a vehicle, but instead you want to sell us your car, our valuation tool can help. While trading in an old car for a new one can save you lots of money, sometimes you simply want to downsize and get rid of a vehicle you are no longer using. In that case, we will handle all the paperwork and pay cash for your old car.
Calculate Your Payments
With the simple monthly car payment calculator here on our website, you can enter information about a vehicle you are interested in and see what your monthly payments would look like for it. It is a lot easier to plan out your finances when you have all of the information possible, which is why we provide these different tools to give you a clear picture of your financial situation. Here at Ryan Chevrolet of Minot, our focus is always on getting you the best financing terms possible while giving you the tools to make informed decisions every step of the way.
Financing Focused On Your Needs
We are ready to answer all of your questions and help you throughout every step of the financing process. Whether you have figured out a lot of the details regarding the financing you want or feel overwhelmed by all of the options available to you and are not sure where to start, we are here to help. That is the difference you get to enjoy when you choose a dealership that puts your needs first. Contact us by phone or online, or come visit us at Ryan Chevrolet of Minot today to talk with one of our financing experts, and we will help you find a vehicle you love with payments that fit your budget.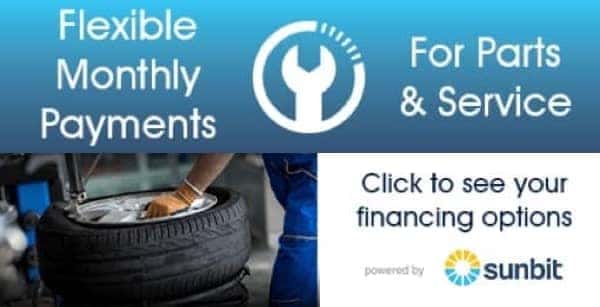 Get Directions To Our Dealership