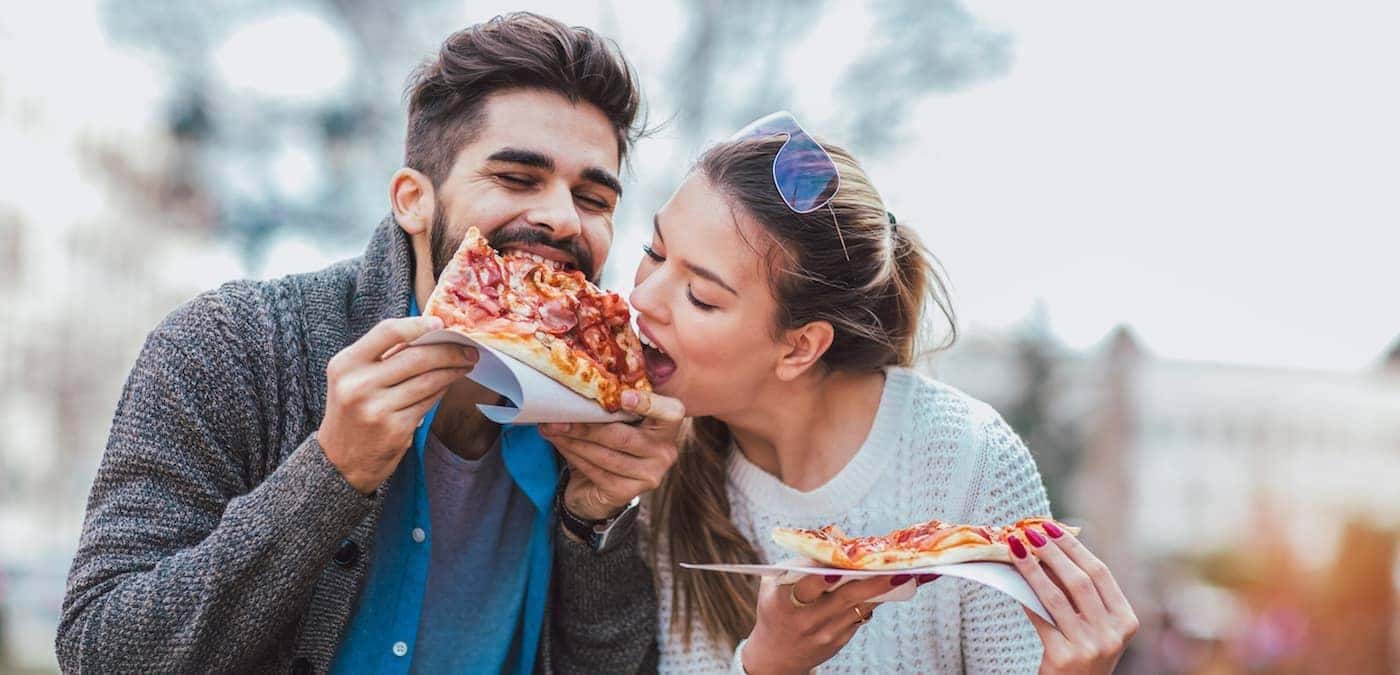 From Williston to New Town, everyone has their idea of the best pizza around. But what are the top pizza places in Bismarck, ND that we can all agree on? Check out some of our favorites and discover the best pizza Bismarck, ND can offer!
Fireflour Pizza
Known for its amazing ambiance and phenomenal pies, Fireflour Pizza is one of the best examples of Bismarck pizza that you can find. This restaurant prides itself on using fresh, high-quality ingredients and it's clear in every bite. The menu is separated into red and white pizzas, and you can't go wrong either way. Try out the Americano white pie with Berkshire fennel sausage or the spicy red pie with calabrian chili oil for some kick!
The Starving Rooster
Another giant in the field of Bismarck pizza, The Starving Rooster is a place to kick back and relax with a good meal. Take your pick of gourmet flatbread pizzas, like Thai chicken and fire-roasted garlic, or enjoy a brick-oven pizza with that signature char. Meat lovers rave about The Hercules with prosciutto and pepperoni, but the vegetarian-friendly White Rabbit with mushrooms is another winner with Belcourt foodies.
Nardello's
Nardello's is owned and operated by a New Jersey-raised family, and it feels just like a classic East Coast pizzerias in the middle of ND! The New York-style pizza is prepared to perfection with traditional favorites like margarita and white pies, as well as modern takes like the spicy BBQ chicken and Hawaiian.
Bruno's Pizza
Bruno's Pizza has long been a family favorite for its sensational pizzas and friendly service. Bruno's is happy to whip up a pizza that suits your unique palate, which is why they offer such an extensive range of options. From gluten-free to seasonal pies, there's always something for every diner. And while you can order a supreme or Buffalo chicken pizza at other shops, where else can you go but Bruno's for unique creations like the Loaded Mashed Potato and PBJ?
Learn More About the Local Community
Now that you've read about the pizza places in Bismarck, ND, it's time to get on the road and experience something new! Visit Ryan Chevrolet for all of your auto-related needs while in the area and contact us with any questions or to compare our models like the Chevy Silverado vs. Ford F-150. We can give you advice about other great things to do in Minot, so don't be a stranger!