Kathleen Gaddie Nominated for TIME's Dealer of the Year Award

We are proud to announce that Kathleen Gaddie, our very own dealer principal at Ryan Chevrolet, was nominated for TIME's 2021 Dealer of the Year award. Only 40 dealers across the nation are nominated for this prestigious award and this year's group of dealers will be celebrated at the 104th annual National Automobile Dealers Association (NADA) show, which will be held February 9th-11th, 2021. The award showcases those in the industry who have demonstrated exceptional commitment to both the auto industry and community service. Kathleen was chosen to represent the Automobile Association of North Dakota in the national competition and was one of 16,000 dealers who were initially nominated. We are incredibly proud of Kathleen's accomplishments and can't wait to tell you all about them!
How Kathleen Entered the Auto Business
Kathleen loves the car business, as well as the challenges that come with being in the industry. However, she was actually a teacher in East Grand Forks, MN before making the move to auto. Her husband, Michael, was asked to join Jim Ryan Chevrolet (her father's namesake car dealership) in 1983. Kathleen joined two years later, and it wasn't long until she became the face of the dealership!
In the beginning, Kathleen was responsible for customer satisfaction calls. She later transitioned to marketing and later sales management. By 1996, she was named dealer operator. When her father retired in 2000, she took over the day-to-day operations of the dealership. Kathleen credits her father as her mentor, who laid the groundwork for the success of our dealership group.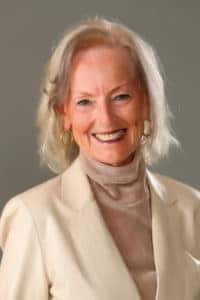 Growing the Business
Kathleen was not one to rest on her laurels; the Gaddies made plans to continue growing the business. Over the years they acquired several dealerships and even opened a Nissan store in Minot. Today, they oversee five dealerships in Minot and Williston, encompassing the following brands: Buick, Cadillac, Chevy, Chrysler, Dodge, GMC, Honda, Nissan, and RAM. Despite all the success, Kathleen continues her goal of running customer-focused dealerships. She continues her father's legacy by mentoring several employees, including her three children and her son-in-law.
A Focus on Community Service
In addition to running a successful group of dealerships, Kathleen also contributes to her community. She has a longtime association with Kalix in Minot, an organization that helps people with special needs live more independently by offering employment opportunities. She has served on the Kalix board for 28 years, 10 years as chair.
Additionally, she contributes to the board of the Bishop Ryan Catholic School Foundation and is a trustee for the University of Mary in Bismarck, ND. She also donates Chevy pickups to Farm Rescue, a group that provides assistance to farmers and ranchers dealing with injuries, illness, and the effects of natural disasters.
Congratulations to Kathleen on Her Nomination!
The Dealer of the Year award is sponsored by TIME and Ally Financial. At NADA in 2021, one finalist will be chosen from each of the four regions. Three finalists will receive $5,000 for their charity of choice, while the winner will receive $10,000 for their charity of choice. We are incredibly proud of Kathleen for making it so far in the competition and wish her the best of luck in February!
More From Ryan Chevrolet
Want a pickup truck that will be the envy of Williston? Check out the Chevrolet Silverado Special Editions! With a Special Edition Chevrolet Silverado like the iconic Midnight Edition or the racing-ready Rally model, you'll be ready to stand out. Keep reading and Ryan Chevrolet will help you find your favorite option among the Chevrolet Silverado…

The 2021 Chevy Blazer offers a sophisticated design coupled with powerful performance specifications – perfect for commuting from Williston to Belcourt, or leaving it all behind and taking friends and family on vacation. So, if you are in the market for a brand new Chevy Blazer, you are probably wondering: How Much is a 2021…

The 2021 Chevy Equinox trim levels offer so much variety of choice, it's no wonder so many Williston drivers are making the switch to this classic Chevy compact SUV from brands like Toyota and Honda to Nissan and Ford. Wondering which new Equinox trim configuration best meets your needs? Compare all the 2021 Chevy…