What is a Good Interest Rate for Your Car Loan?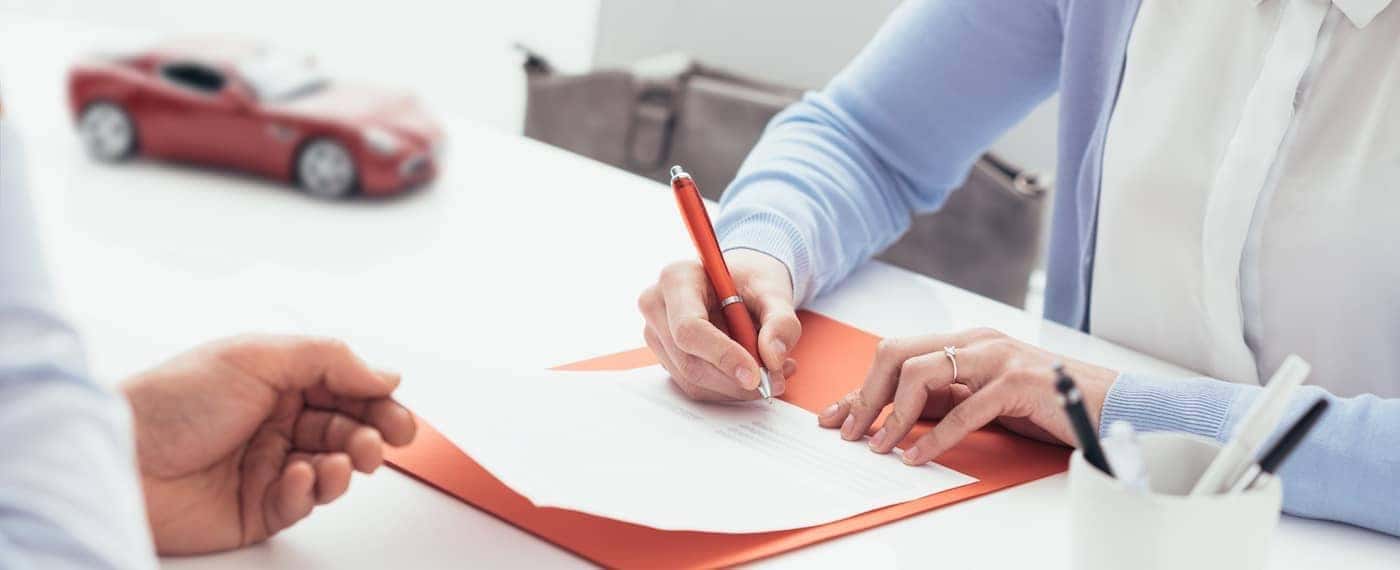 Drivers looking for the best possible interest rates when purchasing a new vehicle are in luck. At Ryan Chevrolet, our finance team has a breakdown of annual percentage rates depending on your credit score, which impacts car financing. Learn more about average new and used car loans based on the credit score and APR, then feel free to reach out to our finance experts with any questions or to get the process started.
| | | | |
| --- | --- | --- | --- |
| Average Credit Score for New Car | Annual Percentage Rate | Average Credit Score for Used Car | Annual Percentage Rate |
| 781-850 | 3.17% | 781-850 | 3.8% |
| 661-780 | 4.03% | 661-780 | 5.48% |
| 601-660 | 6.79% | 601-660 | 10.1% |
| 501-600 | 10.98% | 501-600 | 16.27% |
| 300-500 | 13.76% | 300-500 | 19.32% |
How Do You Get the Best Interest Rate?
Wondering how to obtain the best possible interest rates? Take a look at your credit history to see what your score is. The higher the credit score, the lower the interest rate. If you notice your credit score is not the best, be prepared to negotiate for a lower interest rate. What is a good car loan rate? It can be anywhere from 3.17% to 13.76%, depending on your credit score. Want more specific percentages? Check our chart above.
After this, you'll want to plan for the rate you want and be ready to negotiate if you're offered something higher than you expected. But be careful, because the payment isn't the only part of the loan contract you'll want to pay attention to. You'll want to pay close attention to the other details as well.
What is the Average Interest Rate on a Car Loan?
While the average interest rate on a three-year loan is around 3% to 4.5%, you may be offered different rates based on where your credit score is at. Either way, you'll have a few options to go over before accepting an offer. You can compare your car loans and interest rates by shopping around or getting pre-approved to see the rates available to you from different lenders.
Apply for Financing at Ryan Chevrolet
Now that you have a basic idea of what a good interest rate for a car loan is, you can get behind the wheel of your favorite new vehicle from Ryan Chevrolet with confidence. Our finance team is here to help you get the rates you're looking for. Contact us with any questions, to learn about extended warranties, and view our offers and incentives for savings, and more!
More From Ryan Chevrolet
If you're shopping for a stylish and versatile SUV around Minot to take your commute to Williston to the next level, the 2022 Chevy Equinox is a perfect choice! With eight beautiful new Chevy Equinox colors available and ample Chevy Equinox cargo space, it's no wonder it's so popular with New Town drivers. Learn more…

Pickup trucks are popular with many Minot drivers, and there are lots of reasons to love the 2021 Chevy Silverado! If you're dreaming of being behind the wheel of a new truck, you're probably wondering. "How much is the Chevy Silverado?" The Chevy Silverado price depends on which Chevy Silverado trim configuration you choose,…

Want a pickup truck that will be the envy of Williston? Check out the Chevrolet Silverado Special Editions! With a Special Edition Chevrolet Silverado like the iconic Midnight Edition or the racing-ready Rally model, you'll be ready to stand out. Keep reading and Ryan Chevrolet will help you find your favorite option among the Chevrolet Silverado…