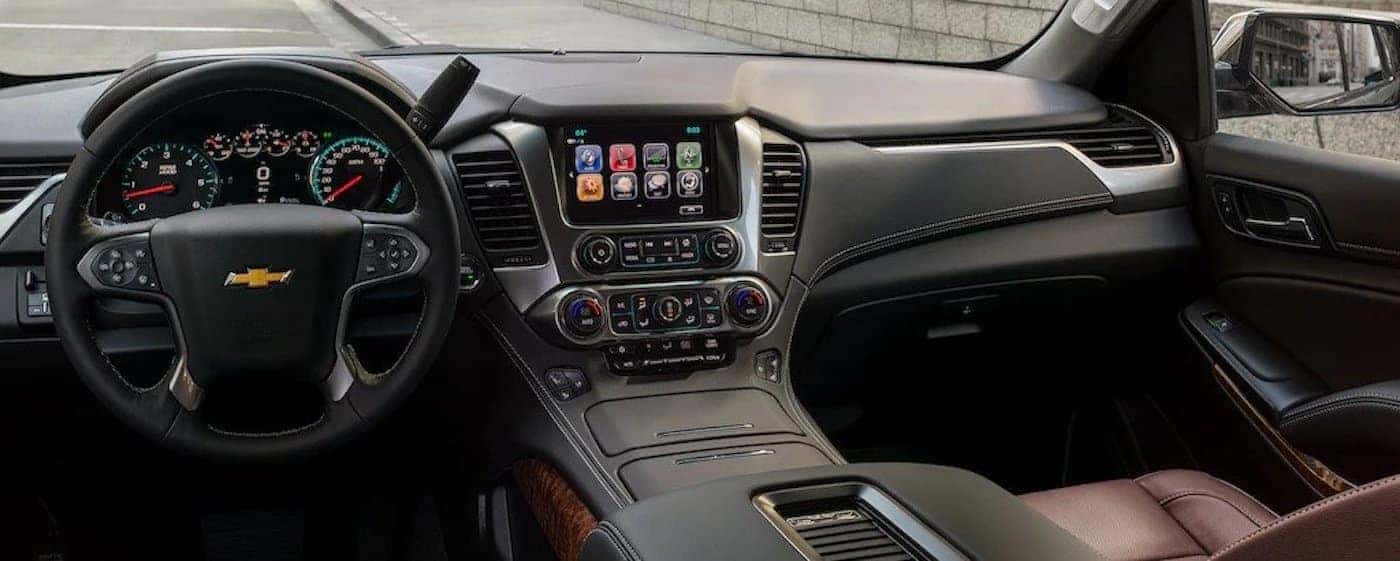 If you're shopping for a new Chevrolet, you may have come across HomeLink®. What is HomeLink®, exactly? It's a wireless control system that's built into many Chevy cars, SUVs, and trucks. Using this system, Williston drivers can easily:
Open/close garage doors or security gates
Activate/deactivate home security systems
Turn exterior/interior home lights, appliances, and certain in-home electronics on/off
Below, you'll find more information on the many advantages of HomeLink®, as well as an easy-to-follow guide on how to program it.
Why Use HomeLink®?
When you choose a Chevy vehicle that's equipped with HomeLink®, such as the Silverado, Traverse, or Malibu, you'll enjoy the following advantages:
Easy to Use: Simply press a few buttons and you can connect HomeLink® to your home quickly and easily.
Compatibility: You can use HomeLink® with virtually any garage door or security gate, plus all sorts of radio-frequency-controlled devices.
Control 1-3 Devices: HomeLink® can multitask; you can control up to three devices with one system.
Security & Safety: With the HomeLink® app, you'll have remote control over other compatible devices in your home. Forgot to turn the porch lights on for when you come home later in the evening? You can do it with HomeLink®.
Always Ready to Go: HomeLink® is powered by your Chevy vehicle's electrical system; you'll never need to fidget with cables or worry about replacing a battery.
Programming HomeLink®: Step-By-Step Guide
Programming HomeLink® takes just a few minutes. To sync your car and your garage door opener, simply take the following steps:
Usually, the three buttons used to control HomeLink® are located on the ceiling above the center console. First, press and hold the first and third buttons. Do this until the car's interior lights begin to flash slowly. This takes around 20 seconds. Keep in mind that you don't need to do this when you add other devices; pressing and holding the first and third buttons is the system's master reset.
After the interior lights start flashing, press and hold the button you want to program. At the same time, hold down the open/close button on your garage door opener. The car's interior lights should begin flashing rapidly. This signals that the button was successfully programmed.
Step into your garage and press the "learn" button on your garage door opener.
Then, get back into your car and press the button you programmed for at least two seconds. The lights on your garage door opener may flash, which signals it's correcting the settings.
Learn More About Chevy Technology at Ryan Chevrolet
Are you have trouble programming your garage door opener? Contact us at Ryan Chevrolet or schedule a service visit near New Town and Belcourt. We'll take you through the process and show you how to add other devices to HomeLink®, as well as your garage door opener. Looking into our models with HomeLink® and MyLink, want to check out the Chevy Traverse towing capacity, learn about good interest rates for your car loan, or learn about the benefits of OEM Chevy parts? Visit us today!